Having an organized closet gives you an idea of what clothes you already have, and you don't end up buying unnecessary items. It is easier to get ready when you have an organized wardrobe and you save up on a lot of time. You will know exactly which items are damaged, needs laundry or has to be discarded. Organizing your wardrobe can help you manage the limited space available and does not require you to buy a larger wardrobe for your garments. An unorganized and messy wardrobe can stress you out and ruin the start to a day. It is thus extremely important to organize your wardrobe and keep it neat and tidy.
5 Pro tips on reorganizing your wardrobe facilities
1. What fits: Getting to know which clothes you wear and which ones you don't go a long way in helping to organize the wardrobe. Find out which items of clothing are just occupying space in the wardrobe you can use the technique of flipping hangers. Flip your hangers in such a way so that the hook is facing the back of the closet. As you wear each item of clothing flip the hangers back to the position where the hook pieces the front part. Depending on the period in which you use the entire closet, at the end of a few months or year, get rid of everything that has the hanger facing the back side of the closet. Even though this process is lengthy and takes some time, it is a sure shot way to find out the clothes that you wear and get rid of the ones you don't.
2. The favorites: Another way of getting rid of useless items is to ask yourself if the particular item in the closet brings you joy. We hold on too many things because of certain emotional values. Maybe it was a gift from someone special or you wore it to a special occasion. Treasuring tokens of memory from the past is fine as long as it brings you joy. If it doesn't, be quick to get rid of it. This will eliminate a lot of unnecessary items from the closet and save a lot of space inside the wardrobe.
3. Reselling: Sometimes getting rid of clothing you do not use can be difficult as clothes are often costly. A profitable option would be to sell them away. It might be easier for you to part with your favorite garments if you get some money in return out of it. Various physical walk-in shops and online stores buy used items of clothing. Get them to the store or have people take it from your doorstep and sell away useless items with ease.
4. Boxing: Boxing up items that you are not sure you are going to wear on a regular basis is also a good idea for reorganizing your wardrobe. You might find it difficult to part with certain items. So put any piece of garment that is not you're favorite into a box. Do this for the entire wardrobe and put the box away in storage after taping it. If you feel bad about losing a particular item of clothing, you can always get back to the box, take it out and put it back into the wardrobe.
5. Color matters: One of the most popular ways to clean your wardrobe is to color coordinate it. Arranging your garments organized by color helps you know about your duplicates. You might not need six white T-shirts and get rid of a few of them. A color-coordinated wardrobe also looks pleasing to the eyes and acts as a catalyst for you to keep it that way and does not end up being messed up.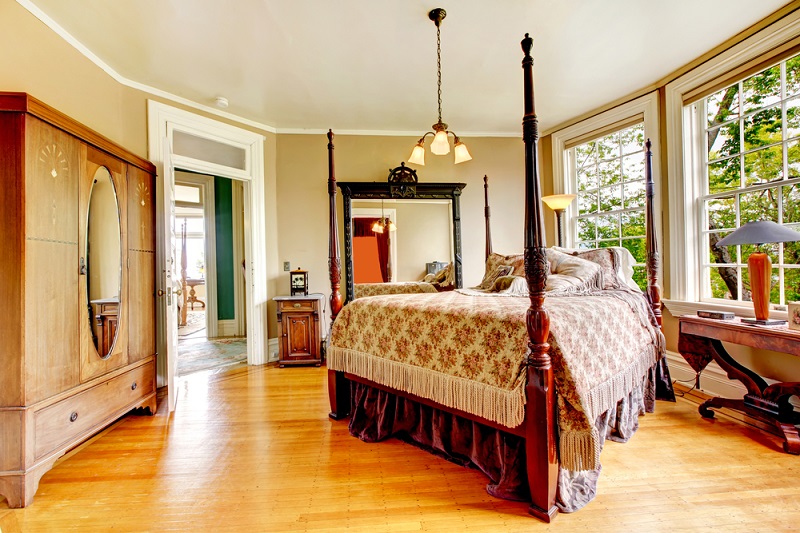 These tips will help in organizing a wardrobe of any size and make our already stressful lives a little easier by meeting it simpler and quicker to get ready.